The Wild Rose Sangha is holding a meditation retreat titled Still Water Reflecting: Nurturing Peace in Ourselves, Cultivating Peace for our World. The retreat will lead by Dharma Teacher Alexa Singer-Telles
Alexa Singer-Telles, True Silent Action, co-founded the River Oak Sangha in Redding, California, in 1991 and was ordained as an OI member in 2004. She is a licensed marriage and family therapist, offering the practices of mindfulness and the expressive arts to deepen one's experience and enliven the creative process.
Anchored in Awareness article by Alexa Singer-Telles.
When: Nov 6-8, 2020
Tentative Schedule (Please note this schedule may change):
| | |
| --- | --- |
| Friday | |
| 6:00pm | Inviting the Bell |
| | Evening Chant |
| | Introduction, Theme, Schedule |
| | Guided Meditation |
| | Check in and Intention Setting |
| | Sitting Meditation |
| 8:00pm | Dedication of Merit |
| Saturday | |
| 7:45 – 8:20am | Morning Chant, Sitting Meditation (Optional) |
| 9:00 – 9:30am | Morning Chant, Sitting Meditation |
| 9:45 – 10:00am | Body Warm Up Exercises |
| 10:20 – 10:40am | Singing Meditation |
| 11:00 – 12:15am | Dharma Talk, Writing Prompt |
| 12:30 – 1:00pm | Sharing a Meal Together |
| 1:30 – 2:30pm | Guided Relaxation |
| 3:00 – 4:00pm | Dharma Sharing Small Groups |
| 4:30 – 5:00pm | Walking Meditation |
| 6:30 – 7:30pm | Guided Meditation |
| 7:30-7:45pm | Dedication of Merit |
| Sunday | |
| 7:45 – 8:20am | Morning Chant, Sitting Meditation (Optional) |
| 9:00 – 9:30am | Morning Chant, Sitting Meditation |
| 9:45 – 10:00am | Body Warm Up Exercises |
| 10:20 – 10:45am | Chanting Meditation (Avolokiteshvara) |
| 11:00 – 12:15pm | Dharma Talk, Q & A |
| 12:30 – 1:00pm | Sharing a Meal Together |
| 1:30 – 2:00pm | Touching the Earth |
| 2:00 – 3:00pm | Dharma Sharing |
| 3:00 -3:15pm | Dedication of Merit |
| 3:15– 3:30pm | Sangha Community Building |
Where: Online
Cost:
Cost for the retreat is $100. To pay for the retreat
if you would like to pay via etransfer please let the registrar know.
Registration:
Questions?
Visit our FAQ section to learn more or
Feel free to come to our regular Monday night Sangha gatherings if you have additional questions
Here is some more information about the Wild Rose Sangha's Nov 6-8th Retreat. We hope to see you there!
How much time do I need to follow this retreat?
This is a weekend retreat, Friday evening to Sunday afternoon. Ideally, it is best if you can clear your days from other commitments so you can fully participate and savour the peaceful energy of the retreat, even when you are not following a scheduled session.
Please note that there are two afternoon Dharma sharing sessions. We ask that you commit to join both sessions, on time, so the group can have a strong collective experience. To avoid disturbing the group, we will not be able to admit people to the Dharma Sharing sessions once they have started.
What do I need to join this retreat? Do I need to install anything? Do I need any special equipment?
This retreat will be delivered to you through the Zoom app. When following the live events and Dharma Sharing (the smaller breakout groups), you will need to install the Zoom software and you will need a webcam on your computer or tablet, so people can see you (just as you will see others). It is also preferable to have headphones, ideally with a microphone.
If I can't join one of the sessions, can I still follow the other sessions?
We encourage you to attend as much of the retreat as possible to get the greatest benefit from the practice. Please note that if you wish to join the two Dharma Sharing sessions, you will need to follow the Dharma Talk in the morning in order to "unlock" the Dharma Sharing session in the afternoon. To support the collective shared experience, it is not possible to join the Dharma Sharing if you have not attended the Dharma Talk.
If I can't join a session live, can I watch it later?
Unfortunately, we are not going to be recording and sharing the sessions online.
I don't have a very stable internet connection. Can I still join the retreat?
It depends how unstable. Your viewing quality is similar to watching something on YouTube. So if that is a pleasant enough experience, then yes you can join this retreat. But for Dharma Sharing others might find it difficult to hear you. You can ask permission to turn off your camera, so others can hear you better.
Can I join the retreat from my phone?
Yes, when you register you will receive an email with instructions and telephone numbers to join us via Zoom. You will only be able to follow the live sessions; it is not possible to join Dharma Sharing sessions from a phone.
Do I have to open my camera, or can I join just audio?
Yes you can join only via audio, you do not have to start your camera, you can also choose only to watch via our platform. Only when you join the Dharma Sharing session, everybody is asked to start their camera to create a safe environment.
Will I be able to save and keep the recordings after the retreat?
We will not be recording the sessions.
What is "Dharma Sharing" or "breakout groups"?
In this retreat, the Dharma Sharing is a smaller break-out group of participants, led by a facilitator. It gives us a chance to listen deeply, to speak from the heart, and benefit from each other's insights and experience of practicing mindfulness. We can share our experiences, our joys, our difficulties, and our questions relating to the teachings in the retreat, and the mindfulness practices we are following together.
How are the "breakout groups" formed? Can I choose which breakout group to join?
The groups will be assigned by the retreat organizers, based on the number of participants. It is not possible to assign you to a chosen facilitator or to be in a group with friends.
What do I need to prepare before joining this retreat?
Please organize your time and commitments, so you have space from Friday evening at 6 pm Mountain to Sunday afternoon at 3 pm Mountain to fully participate in the retreat. A few days before the retreat starts, you'll receive a digital package with information and resources on how to prepare yourself and your environment so you can really enjoy the retreat. Please allow an hour or two before Friday evening to familiarize yourself with these materials and set up your computer correctly. You're invited to prepare a room or corner in your home where you can be online, undisturbed. It is important that you are not interrupted during the various sessions, so you may like to communicate with loved ones, or other people you live with, to ask for their support in this. If you are participating in the Dharma Sharing groups, it will be important for you to log on from a private space where you can share without others hearing you.
If I have a question about the teachings given during the retreat, where / when can I ask it?
The Dharma Sharing break-out groups are the ideal time to ask questions from the heart about the teachings you have heard and practices we are following together. You can also write a question in the comments below the video of a particular talk. Our Dharma Teacher, Alexa Singer-Telles, will do her best to address questions that have arisen during the retreat.
Will I be able to interact with the Dharma Teacher directly? E.g. Can I ask a question and get an answer?
The Dharma Sharing break-out groups offer a rare opportunity to join a circle facilitated by a member of the sangha. If you are interested in connecting with the Dharma Teacher, we strongly encourage you to make the commitment to join the Dharma Sharing sessions. Our teacher, Thich Nhat Hanh, taught us that Dharma Sharing break-out groups are the most powerful way to learn and grow in our mindfulness practice. Please note that these sessions are not direct question-and-answer sessions, but a group where questions are addressed collectively.
I live with other people. Can I still join the retreat?
Yes, you do not need to be in a hut on a mountain to enjoy this retreat. So long as you have a quiet corner or room where you can be undisturbed, and perhaps have space to stretch and do the mindful movements, you will be able to enjoy the retreat fully. You may need headphones, and if you are joining Dharma Sharing, somewhere in the house where you can speak without being heard by others. You can explain to those you live with your intention in joining the retreat and ask for their support. The idea is not to cut yourself off from them, but to generate a strong energy of mindfulness, peace and presence, during the sessions, that you can bring to your in-person interactions off-screen over the course of the weekend. You will be able to apply many of the teachings on deep listening, mindful eating and so on, right away!
Is this retreat appropriate for all ages? Can children or teenagers join?
This retreat is designed as an adult learning experience, but anyone is welcome to join the meditations, talks, movement and relaxations. Please note that in the Dharma Sharing breakout groups themes may spontaneously arise that are not appropriate for teenagers or children, and so it is not possible to register participants under 18 for the Dharma Sharing groups.
I haven't done a retreat before. Will I be able to follow this one?
This retreat is accessible to those new to the practice and will be a refreshing and deepening experience for those who have been practicing mindfulness for some time. It is a precious chance to connect directly with our spiritual community, and to meet like-minded people.
I'm not in the Americas. Can I join from a different time zone? Will I miss anything?
Please see the schedule and convert the times into your time-zone. If you are in a later time-zone, you may still be able to follow the morning meditations, exercise, relaxations, and Dharma sharing (and simply miss the evening session). We have designed this retreat primarily for the Americas. This is still an experiment and we are open to learning, so please do send us your feedback.
What if more than one person in my household is joining the retreat?
Each person should register separately for the retreat, and we recommend that you use separate devices/computers for the Dharma Sharing break-out sessions so that each person can participate fully. You may like to enjoy watching the Dharma talks together as a family.
Is there a refund option if I need to cancel my registration?
We can offer a full refund within 30 days of your payment.
If I cannot afford the registration fee, can I apply for a scholarship?
We do not want the financial aspect to keep you from participating. If you want to attend this retreat and your budget does not allow for you to pay the registration fee at this moment, please let the registrar know in the above registration form that you would like to apply for a scholarship.
What is my registration fee paying for?
Your contribution will go towards supporting our Dharma Teacher and our investment in technical infrastructure to offer more teachings live, online, and to facilitate direct contact between sangha members. Without your support, we would be unable to sustain our community or offer the Dharma online.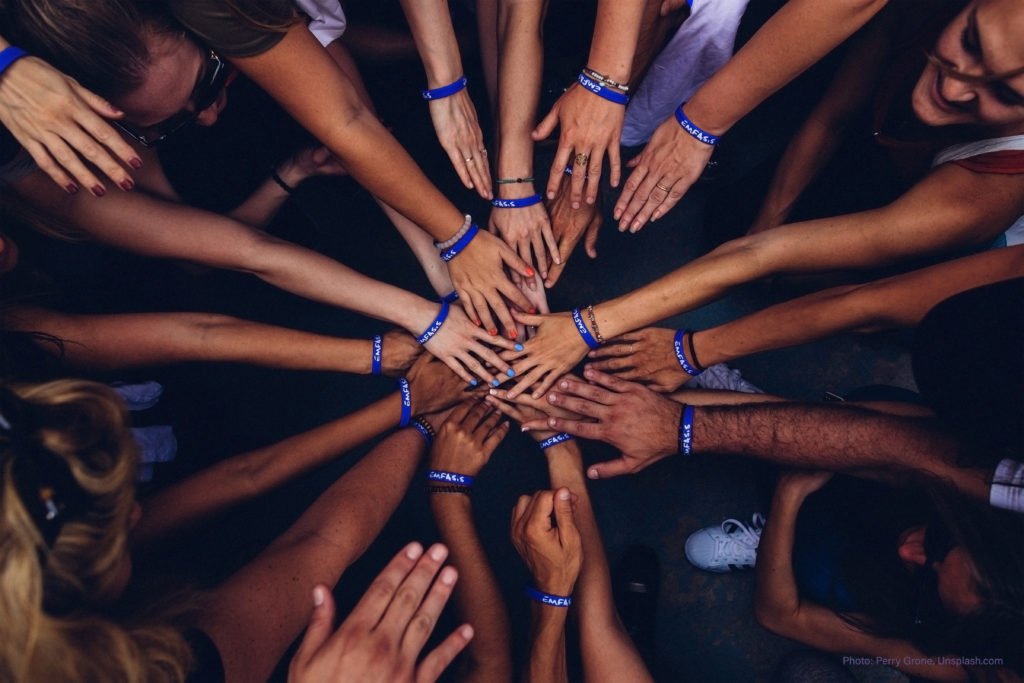 Days of Mindfulness are a time for practicing as a community in the Plum Village tradition. The Sangha family comes together to listen to dharma talks, share, practice walking and sitting meditation and mindful eating. We practice together as a community in noble silence to deepen our practice and our connection with one another.
The upcoming Half Day of Mindfulness will explore practicing with Racial Justice.
When: Saturday July 18,
9:10 AM to 1:00 PM
9:10 – 9:15 Join and Breathe
9:15 – 9:35 Welcome and Introductions. Morning Chant
9:35 – 10:00 Sitting Meditation
10:00 – 10-15 Brother Phap Hai: Breathing with You and Breaking the Silence
10:15 to 10:30 Walking Meditation
10:30 – 10:35 Break
10:35 – 11:45 Selected Webinar Segments: What Does it Mean to Awaken Through Race, Intersectionality, and Social Equity?
11:45 – 11:50 Break
11:50 – 12:20 Dharma Discussion
12:20 – 12:40 Sympathetic Joys and Sharing the Merit
12:40 – 1:10 Optional Online lunch and socializing
Suggested Donation Sliding Scale: $0 – $40 Dana from this Day of Mindfulness will be shared with the Plum Village Foundation and with ARISE Sangha. To make your donation visit https://wildrosesangha.ca/donate
How to Join our Day of Mindfulness: If you want to attend the Day of Mindfulness, but are not yet a member sign up for our list serve at https://wildrosesangha.ca/members About our Dharma speakers: Brother Phap Hai is Australian by birth and was ordained as a monk in 1997 and as a Dharma teacher in January 2003 by Thich Nhat Hanh. He is the abbott at Deer Park Monastery in Southern California and is an active teacher throughout the Western US, Australia, South America and Asia. The ARISE Sangha is a Sangha within the Plum Village Tradition whose roots date to 2006 and whose mission includes "co-creating a network within the Plum Village community for practitioners who are interested in racial justice and social equity issues. The seminar being excerpted for this day of mindfulness was recorded on November 17, 2019 and features the core members of the Sangha sharing personal stories of looking at issues of Race and Intersectionality "through the lens of the dharma."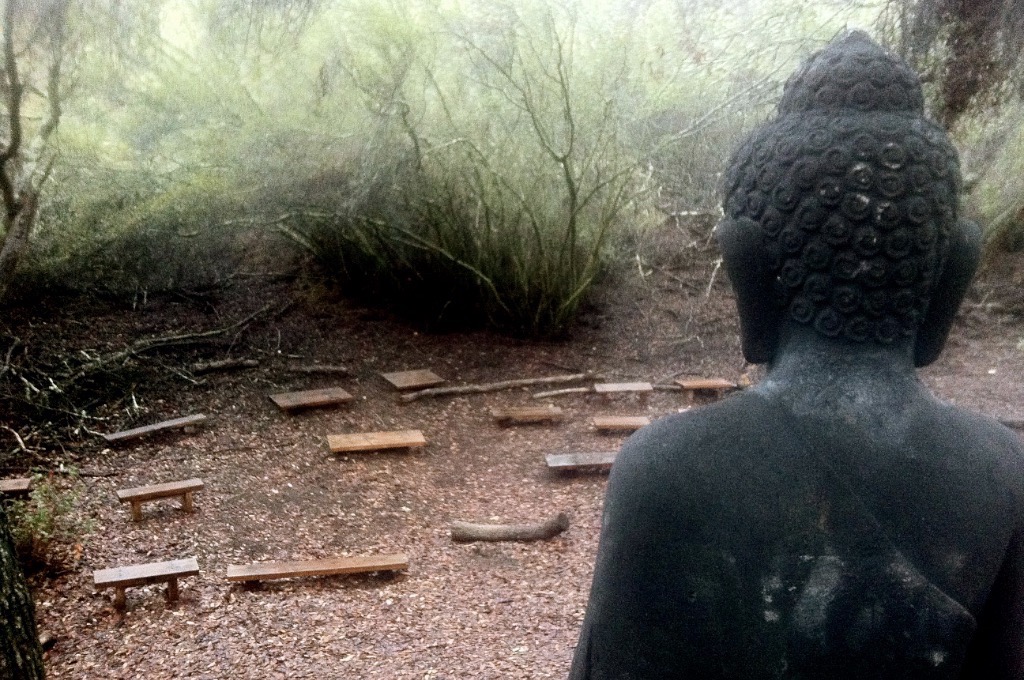 Dear Sangha,
We are going to experiment with new, additional, practice for the sangha which we are calling LISTEN/SHARE.
Over the next few weeks we will create an opportunity to listen to longer dharma talks by our beloved teachers and take time for dharma sharing.
Our intention is to build community and deepen our practice.
When:
The first "Listen and Share" practice will be this Saturday morning, June 13 at 10:00am. The second Listen and Share practice will be on Friday afternoon, June 19 at 4:00pm.
This Saturday we will be listening to a dharma talk by Brother Phap Hai – Talk: The Miracle of Mindfulness. This is a very insightful talk that is both easy to understand and deeply moving. Because it takes about an hour, it's something that we wouldn't be able to share on regular Monday nights. The facilitators have access to these longer dharma talks for the purpose of developing our Monday night practice. At the business meeting on Monday we agreed that the whole Sangha should have the opportunity.
The talk was recorded for the Buddhist Wisdom Summit "In the Footsteps of Thich Nhat Hanh".
We will meet on the regular Wild Rose Zoom location. To participate in this event please join our list-serve. You can join our list serve here
Please plan to arrive a few minutes early to settle and breathe.