The Fifth Precept: (as taught by the Buddha) :
Do not cloud your mind with intoxicants. Maintain clarity of mind.
From the sutra on the White-Clad Disciple (as taught by the Buddha to lay people) :
Lay students of the Buddha refrain from drinking alcohol, put an end to drinking alcohol. They uproot from within themselves the habit of drinking alcohol. In this way, lay students of the Buddha study and practice the fifth of the Five Precepts.
The Fifth Mindfulness Training (as written byThây) :
Aware of the suffering caused by unmindful consumptions, I vow to cultivate good health, both physical and mental, for myself, my family, and my society by practicing mindful eating, drinking and consuming. I vow to ingest only items that preserve peace, well-being, and joy in my body, in my consciousness and in the collective body and consciousness of my family and society. I am determined not to use alcohol or any other intoxicant or to ingest foods or other items that contain toxins, such as certain TV programs, magazines, books, films and conversations. I am aware that to damage my body or my consciousness with these poisons is to betray my ancestors, my parents, my society and future generations. I will work to transform violence, fear, anger and confusion in myself and in society by practicing a diet for myself and for society. I understand that a proper diet is crucial for self- transformation and for the transformation of society.
Nourishment and Healing (as rewritten by the Fourfold Maha-Sangha)
Aware of the suffering caused by sexual misconduct, I am committed to cultivating good health, both physical and mental, for myself, my family, and my society by practicing mindful eating, drinking and consuming. I will practice looking deeply into how I consume the Four Kinds of Nutriments, namely edible foods, sense impressions, volition and consciousness. I am determined not to gamble, or to use alcohol, drugs, or any other products which contain toxins, such as certain websites, electronic games, TV programs, films and magazines, books and conversations. I will practice coming back to the present moment to be in touch with the refreshing, healing and nourishing elements in me and around me, not letting regrets and sorrow drag me back into the past nor letting anxieties, fear or craving pull me out of the present moment. I am determined not to try to cover up loneliness, anxiety, or other suffering by losing myself in consumption. I will contemplate interbeing and consume in a way that preserves peace, joy and well-being in my body and consciousness and in the collective body and consciousness of my family, my society and the Earth.
Attached please find the study materials for the Fourth Week of the Fall 2011 Practice Period (in PDF format) – 5th MT.
Make sure to check the Mountain Lamp (mountainlamp.org) website for the accompanying talks by Eileen.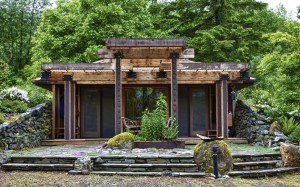 Coming soon…  The WIld Rose Sangha will be following the Fall Practice Period 2011 by Eileen Kiera (of Mountain Lamp Community).  Stay tuned for more details as they unfold.  The book that we will be studying is: "For a Future to Be Possible: Buddhist Ethics for Everyday Life, Thich Nhat Hanh".
"This autumn, Eileen Kiera will offer a community practice period on the Dharma practices of generosity, kindness, cooperation and responsibility. We find these qualities expressed in newest version of the Five Mindfulness Trainings, and during the practice period, we will take up them up to reflect on them in our daily life, and within the life of our community, and the world. Dharma talks will be available on the Mountain Lamp web-site: www.mountainlamp.org, and a guide for study, practice and discussion is available by emailing Mountain Lamp at ml-info@mountainlamp.org
We invite local and distant Sanghas to join us for six weeks beginning with a Day of Mindfulness on September 18th, and ending with a non- residential retreat from October 28th – 30th at Dharma Gate (formerly the Seattle Practice Center). Dharma talks will be given on September 19th, October 4th, 17th, and 31st as well as during the Day of Mindfulness and non-residential retreat.
This practice period is offered to support you in practice, and dana is gratefully accepted as an expression of your gratitude. "  — Mountain Breeze News letter, Fall 2011
Six friends met at Mallard Point, Fish Creek Park, led by Tracey and practiced walking meditation along the river-paths, mindful eating picnic, learned a new song and sang an old favourite.
Afterwards, we joined up with four more friends from the Sangha at Ken's home and practiced sitting meditation, walking meditation, full relaxation, guided meditation and dharma discussion.  We were lucky to have Tracey in town to lead us.  The day was Peaceful, Relaxing and full of Joy.  Some people stayed afterwards for a swim in the pool – it was a hot day!
The next Day of Mindfulness is 24 September 2011.