Hosting a retreat with Norman Fischer on Friday March 13th to Sunday March 15th 2015, at the FCJ Centre. Registration form.
March 28-April 4
: Branching Moon Sesshin, with Jack Duffy, hosted by Three Treasures Sangha. 
Registration Form
.
April 11-18
:
The Eight Realizations of Great Beings, with Eileen Kiera.
More Information.
May 31
:
Buddha's Birthday Family Event
June 1-21
:
Three-Week Retreat with Eileen Kiera and Jack Duffy, Red Pine joining us for one weekend TBA
Location: Mountain Lamp Community
Dates: Dec 6-14, 2014
Led by Jack Duffy, Roshi.
See the Winter Bones Sesshin 2014 brochure for more information.
There are a few retreats coming up at Mountain Lamp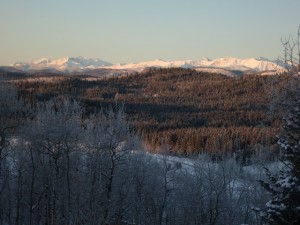 David has offered his cabin for another Day of Mindfulness on Saturday, April 27 starting at 10 AM. Ryan has offerred to facilitate.
David's cabin is about 1 hour from downtown, SW of Calgary (West of Millarville). Please see David for detailed instructions. David will provide some soup for lunch. Bring a dish if you want to stay for a pot-luck dinner in the evening.